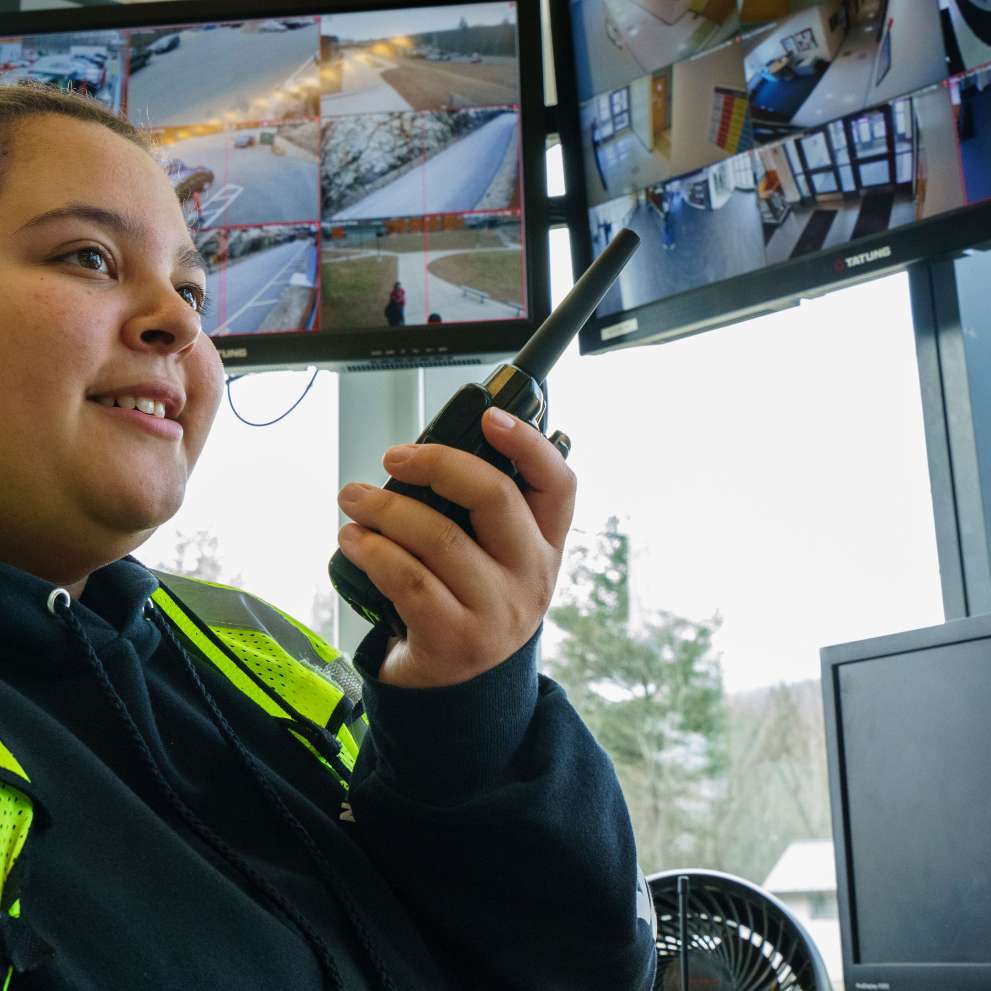 Train
SECURITY AND PROTECTIVE SERVICES
HOMELAND SECURITY
Guard, patrol, detect, deter, observe, report, protect, and monitor premises, to prevent theft, violence, or infractions of rules.
Skills
Students in Security and Protective Services are trained in the following subject areas:
Protecting and enforcing laws on an employer's property
Monitoring alarms and closed-circuit TV cameras
Conducting security checks over a specified area.
Writing reports that outline what has been observed while on patrol.
Interviewing witnesses for later court testimony.
Detaining criminal violators.
Requirements
Before entering the program, students must:
Complete six months' full-time work experience in addition to training.
Be at least 18 or 21 years old. (varies by state)
Complete the core curriculum with passing scores on all written and performance tests.
Meet basic academic requirements in math and reading.
Have a high school diploma or equivalent.
Have a clean criminal record. (varies by state)
Provide two references (e.g., career technical training instructor and work-based learning supervisor).
Credentials
As a Job Corps student, you will have the opportunity to earn credentials in your training area that may lead to greater employment opportunities, higher wages, and promotions.
Security and Protective Services Numbers to Know
$30K
National average earning potential for this career
18+
Months to complete career training program
Expectations
While on the job, you will be expected to display the following traits at all times:
---
Communication skills
Honesty
Organizational skills
Persistence
Physical strength
Quick decision-making skills

---